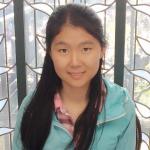 I'm Xueshi Hou, a second-year Ph.D. student in ECE department of University of California - San Diego (ucsd). I work with Professor Sujit Dey at the Mobile Systems Design Lab.
My research interests include multimedia, virtual reality, mobile computing and wireless communications.
Before joining in UCSD, I received my bachelor degree at Electrical Engineering department of Tsinghua University. I love calligraphy, painting and I am very interested in photography.